Empowering Recovery and Transformation: Discover Foundations to Freedom
Welcome to Foundations to Freedom – a beacon of hope and transformation on the journey to recovery. At Foundations to Freedom, we understand the challenges and complexities that come with addiction, and we are here to guide you towards a life of healing, growth, and lasting change.
Our Founder's Journey: A Personal Commitment to Change
At the heart of Foundations To Freedom is the story of our founder, Katherine Russell. Katherine's own journey from a life-altering car accident to triumph over addiction fuels our mission. As the Executive Director, Katherine's profound understanding of the recovery process shapes the very essence of our approach.
Our Vision: Beyond Sobriety, Towards Empowerment
We believe that true recovery encompasses more than abstaining from substances; it's about reclaiming your sense of self, discovering resilience, and fostering personal growth. Our comprehensive programs offer not only a roadmap to sobriety but also the tools, resources, and steadfast support needed.
A Compassionate Team: Guiding You Every Step of the Way
At Foundations To Freedom, our team is a family of compassionate professionals who understand the complexities of addiction intimately. With experienced therapists, dedicated case managers, and empathetic staff, we stand beside you, drawing from our own journeys to provide unwavering guidance.
Working together with the best companies.
My name is Katherine Russell and I am the Executive Director and founder of Foundations To Freedom. I am also a recovering addict.

Opening sober living homes has been a long-time dream of mine as I want to give back and help other addicts get what was so freely given to me.

I slipped into the disease of addiction late in life at the age of 28, by getting into a horrible car accident in August 2008 where I flipped a vehicle 9 times on the highway after a work van lost its ladder.

After I woke up in the hospital, spending several months in a coma and many surgeries. I had 3 brain surgeries, spinal surgery, foot reconstruction surgery and I broke almost every bone on my right side. When I woke up, I had no idea how much this accident was about to completely change my life.
Foundations to Freedom has a success rate of 96.5% for our graduates. Proving our program works in helping people recover from substance use disorder.
Meet Our Compassionate Team
Discover the dedicated professionals who form the heart and soul of Foundations To Freedom. Our compassionate team is here to provide unwavering support and guidance as you embark on your transformative journey towards lasting recovery and personal growth.
Having 15 years of recovery, working with addicts in early recovery is my passion. Sharing my experience, strength, and hope empowers others to overcome addiction without mind-altering chemicals. Seeing the growth of both men and women at Foundations to Freedom is a blessing. Reuniting moms with their children brings joy. Honored to be a part of saving lives and building a supportive community.
Each day, I am inspired by the resilience of those we serve, and I am dedicated to providing them with the best care and support possible. Together, we break the barriers of addiction and guide individuals towards a brighter future, one step at a time.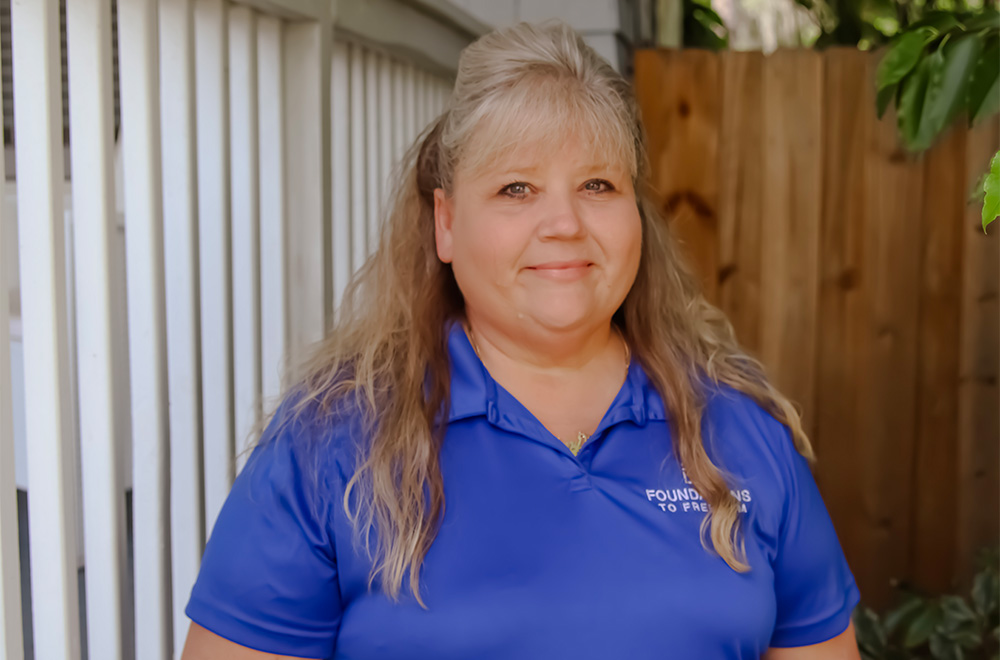 Most of my adult life I have been blessed to work in the field of helping others. Born with a compassionate heart, a desire to help others and the ability to meet people where they are. Foundations allows me daily to be a part of something that is meaningful, fulfilling and completely life changing. I'm proud to be a part of the Foundations To Freedom family!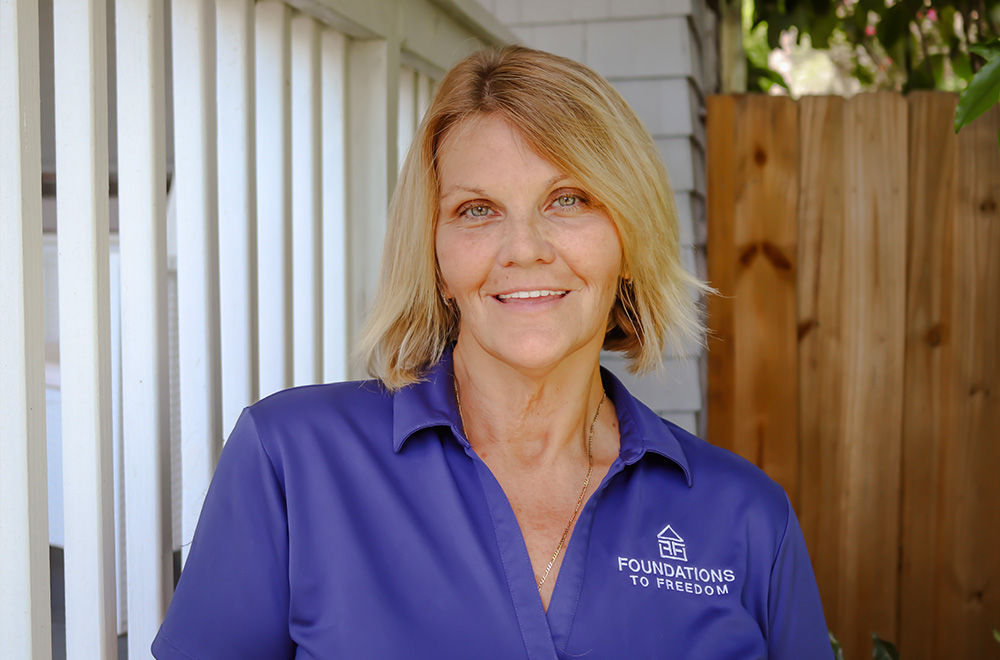 As a passionate member of the Foundations to Freedom team, I chose to work here with a clear purpose – to support and witness the remarkable growth of clients who are truly dedicated to their recovery journey. Guiding individuals through this transformative process, seeing their commitment, and witnessing the positive changes they make in their lives brings immense fulfillment.
Barb served a Volusia County Vice-Chair, Councilmember and held additional elected positions. She holds a master's in business from St. Leo University and has worked more than 20 years in healthcare administration. Barb brings her experience, relationships and advocacy to the recovery and mental health care to our communities, county, state, and national concerns.
Having 15 years of recovery, working with addicts in early recovery is my passion. Sharing my experience, strength, and hope empowers others to overcome addiction without mind-altering chemicals. Seeing the growth of both men and women at Foundations to Freedom is a blessing. Reuniting moms with their children brings joy. Honored to be a part of saving lives and building a community.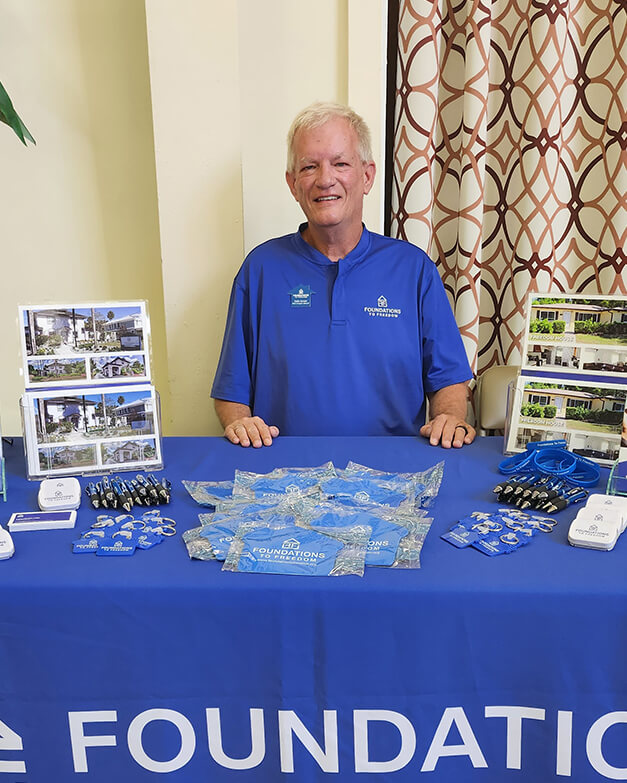 Foundations to Freedom is not just a job for me; it gives my life purpose. My personal journey of recovery, filled with experience, strength, and hope, serves as a guiding light for others. I firmly believe that a better life is possible for everyone willing to put in the work. By sharing my recovery journey openly, I aim to break the silence around addiction, ensuring that no one needs to suffer in isolation.
I believe that to make a positive impact on someone's life is the greatest calling we can have as a human. I feel that the most effective why I can make a difference is to work with fellow addicts and show them that there is a better, happier way that we can live life. Foundations allows me to be on the frontlines answering that call every day, which gives me a sense of purpose.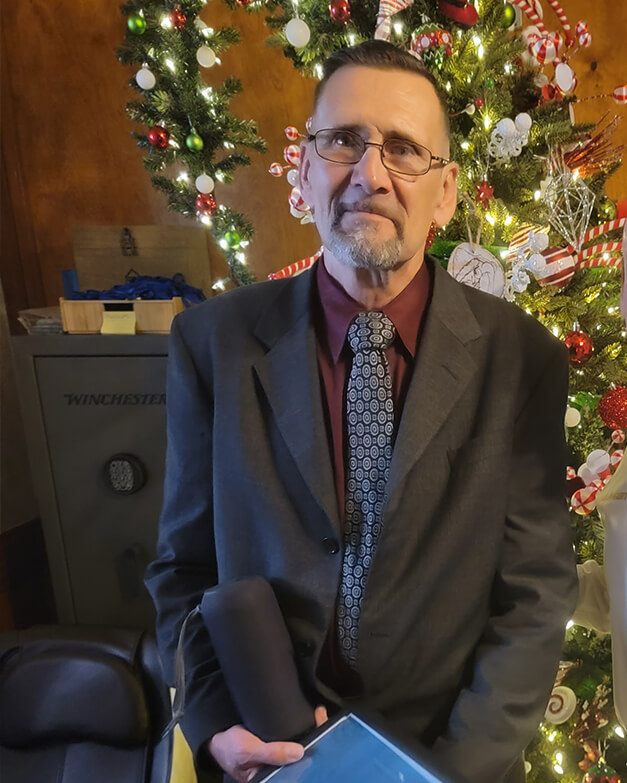 Foundations to Freedom is the place where I chose to work because I am driven by the desire to make a meaningful difference in someone's life. Having experienced the hardships of addiction myself, I know firsthand how challenging it can be to reach out for help. Therefore, I am committed to providing compassionate support and guidance to those who are on their recovery journey.
The reason why I chose to be a part of Foundations to Freedom was because I was directed by my higher power which is God to come here, and I saw and heard of the great things the organization was doing. I remember being addicted and not having hope and being looked at as a nobody. Foundations to Freedom was offering people a hand up instead of a handout. Offering a hand up to overcome and recover from their addiction. This is not an easy task to undertake but it is something that needs to be done and Katherine Russell has a vision that goes beyond the normal way of recovery, and I wanted to be a part of it. We can't turn our back on those that cannot manage their lives because of their addiction. We must become our brothers and our sisters keeper by encouraging, and inspiring while showing love compassion and empathy.
Working in this field holds a profound purpose for me – to help both myself and others break free from the grips of a hopeless state of mind and body. Each day and session, I am dedicated to providing unwavering support, encouragement, and guidance as we journey towards recovery together. My own experiences have taught me that healing is possible, one step at a time.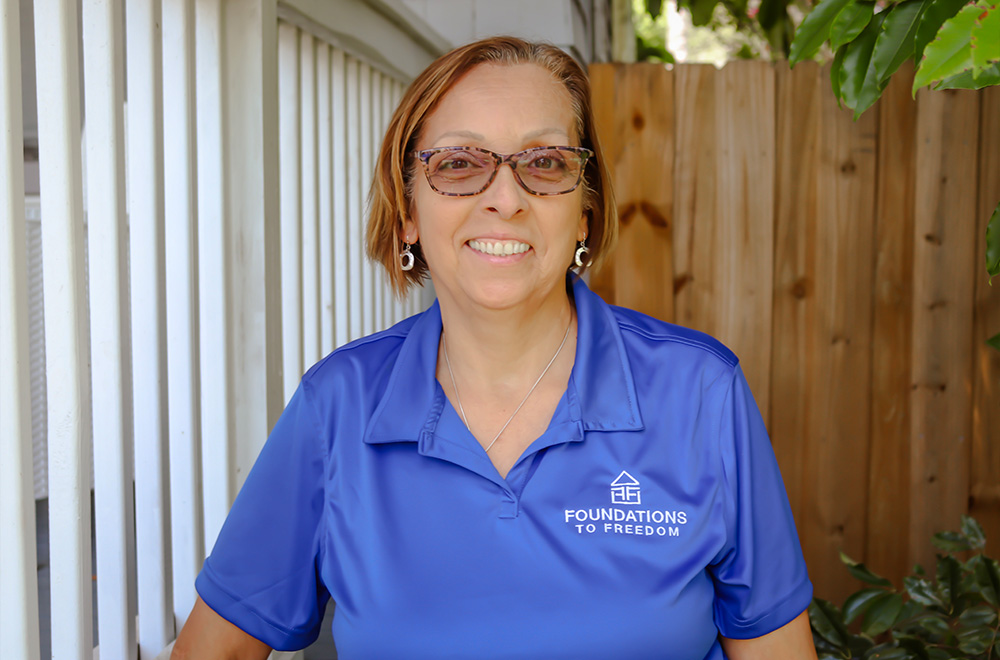 As a survivor of both domestic violence and addiction, I am deeply committed to working in this field to empower and support others on their healing journey. Having faced and overcome these challenges, I understand the immense courage it takes to begin the path to recovery. My personal experiences serve as a powerful source of empathy and strength, driving me to be a guiding light for those seeking to heal and find hope.